3 Lessons About AAPI Small Business Owners in 2022
Events

•

May 12, 2022

•

3

min read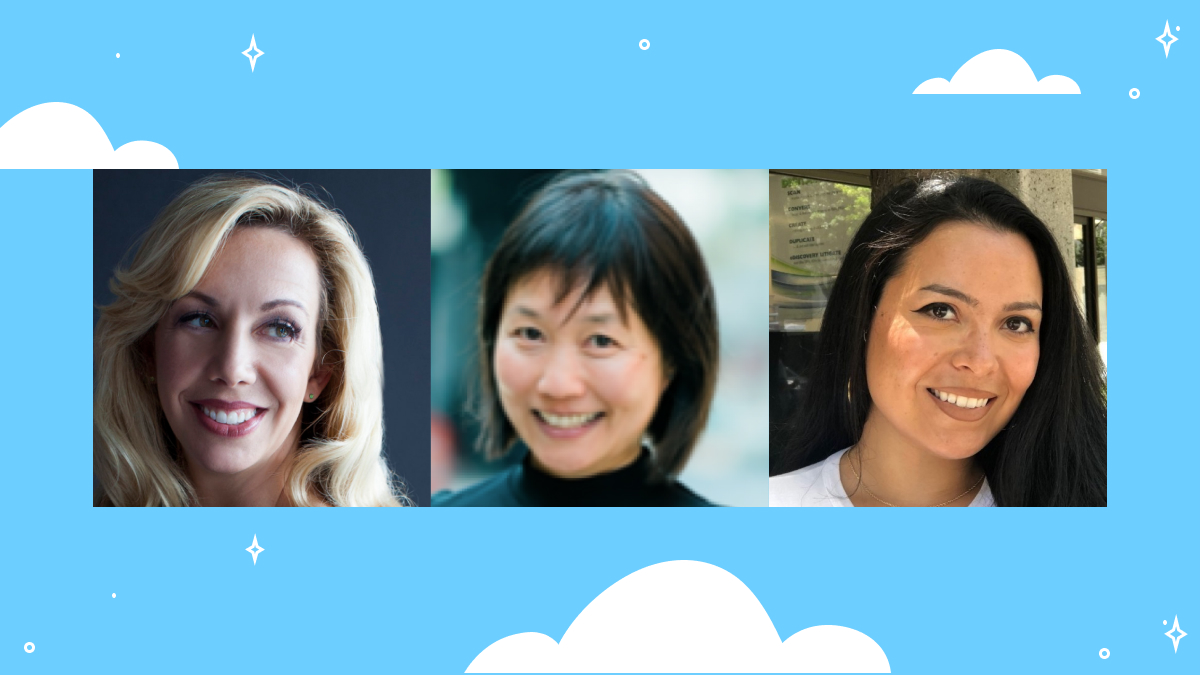 What are the unique challenges and triumphs of the AAPI small business community, and what can corporate America do to support this demographic of owners moving forward?
To discuss this crucial topic, Erica Chan, head of brand, experience, and insights, B2B North America for Alibaba.com, Darien Siguenza, program manager for Hawai'i FoundHer, and Hello Alice Co-Founder and President Elizabeth Gore gathered to offer their perspectives as business leaders.
Here are some lessons for enterprise leaders looking to support AAPI small businesses everywhere.
1) The Challenges of AAPI Small Business Owners Are Both Different and the Same
On one hand, AAPI business owners face the same challenges as anyone else. Pandemic shutdowns, inflation, supply chain shortages, and other macroeconomic trends will continue to plague owners through 2022 and beyond.
"Whether you're AAPI or not, there are shared challenges," said Chan. "Last year, it was supply chain challenges."
Even so, Hello Alice identified hiring as a growing and unique challenge for AAPI owners. Survey data showed a 42% percent year-over-year increase in the number of AAPI owners reporting hiring as a top barrier to growth; the top industry for AAPI owners is also Food and Beverage, a sector that shouldered the burden of pandemic restrictions and over-indexed for layoffs. As the economy fully reopens, AAPI owners in particular face an uphill battle as they staff up to meet renewed demand.
In addition, the AAPI community continues to experience a rise in racist violence and hate crimes. 
Business leaders focused on diversity, equity, and inclusion should continue to conduct intentional outreach to meet the AAPI community's specific needs.
"We cannot just pay lip service but offer actual support and acknowledge that times are tough," Chan said.
2) Culturally Competent Solutions Will Actually Solve Problems for AAPI Small Business Owners
Panelists agreed that one-size-fits-all solutions will not produce universal results. Enterprise and business support organizations must tailor their efforts to account for unique circumstances surrounding race, culture, gender, and other distinguishing factors.
According to Sigueza, Hawai'i FoundHer started during the pandemic as one of the first accelerators for women, Pacific Islanders, and Native Hawai'ians. This filled a gap left unaddressed by other entrepreneurship programs.
"I've worked in a couple of accelerators, and the values are very different," said Siguenza. "Here in Hawai'i, founders are deeply rooted in community, in culture, and wanting to make an impact on the environment and their families. Being able to facilitate that in person was really important for us."
As a program for women, FoundHer also addresses childcare — a responsibility that disproportionately falls on mothers — by automatically providing those services in addition to non-dilutive grant funds and mentorship. This allows women to focus their full attention on building their business from the ground up.
Gore lauded FoundHer's childcare pillar. She and her co-founder, Carolyn Rodz, were both raising young children while getting Hello Alice off the ground.
"We ended up moving in together and sharing childcare," Gore said. "I cannot say how important it is to have that unique offering."
3) There Is No Substitute for Capital Access
According to Hello Alice data, AAPI owners are unique in their lack of optimism. Only 28% of AAPI owners reported that their business is steady and they are confident it will stay afloat. That's nearly 10 percentage points lower than the overall population. Unsurprisingly, the top two challenges cited by AAPI owners were growth and finding capital.
Supporting growth means many things. Entrepreneurs need tools, mentorship, and access to networks — but they fundamentally need cash flow.
"What we've realized is that to support small businesses and help them grow, we don't just need to provide tools and services — what's equally important is content, community, and access to capital," Chan said.
Ultimately, panelists acknowledged that funding is the fuel that amplifies all else.
"Women entrepreneurs are over-mentored and underfunded," Siguenza said. "They really need the capital to take their incredible ideas and push them to the next level."
More Resources
To hear the full discussion and discover more insights surrounding AAPI owners, be sure to check out the complete recording. Watch It Now!
For more small business tips and inspiration create a free account on Hello Alice or subscribe to our weekly newsletter.