FAQS
Questions & Answers
It's time to discover what you need to grow your business. Hello Alice is here to guide you through funding, expert advice, and a supportive community at every step of your entrepreneurial journey.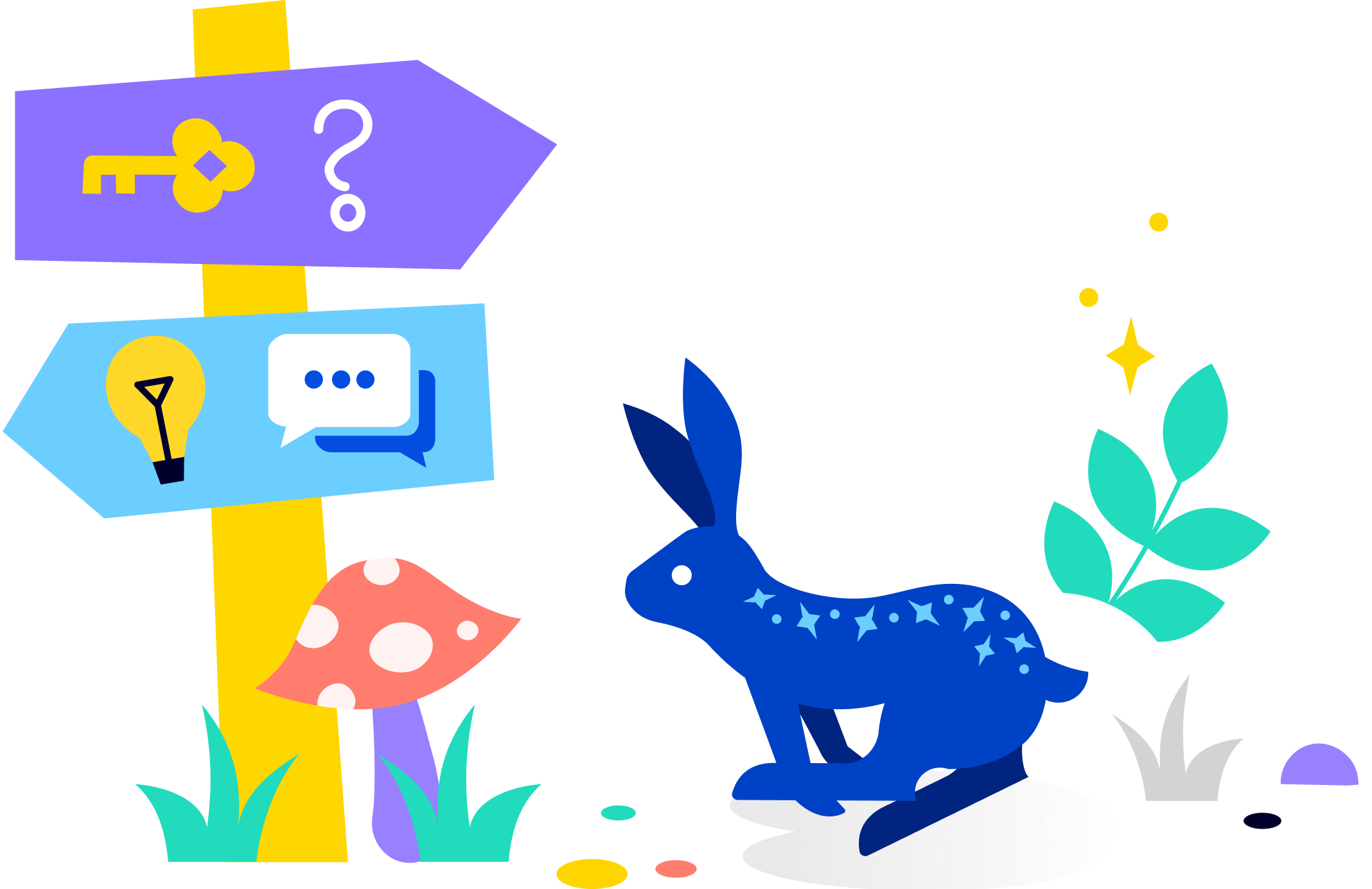 Hello Alice is named after the fantastic tale of Alice in Wonderland. Co-founders Carolyn Rodz and Elizabeth Gore realized a business owner's journey can often leave them feeling like Alice — curiouser and curiouser. Constantly running into the unexpected. Believing as many as "six impossible things before breakfast," as the book says. If that doesn't capture the entrepreneurial spirit, we don't know what does.

Hello Alice is a free online platform that helps businesses launch and grow. We guide owners through every step of their entrepreneurial journey by providing knowledge, funding, networks, and peer-to-peer connections with more than 600,000 small business owners.
According to our terms and conditions, an application "cannot be modified in any way" after it has been submitted. If you are needing to make a change to the information provided, you can create a new Hello Alice account with a different email address and submit a new application. If the information you are needing to change does not impact your eligibility, this is optional. If you are unsure whether your eligibility would be impacted, you can create a ticket via the Support center with your corrections. 

Our small team can't offer individualized feedback, but we recommend reviewing this guide on how to put together a successful application and encourage you to apply for future programs. You can subscribe to our newsletter to stay up to date on the latest opportunities.

We will notify you via email of any updates to your application status.

Grant programs on Hello Alice are not loans and do not have to be repaid. There is no cost to apply.

You will receive a confirmation email from Hello Alice to notify you that your application was successfully received. The confirmation email will be sent to the email associated with your Hello Alice account. Make sure you have Email Subscriptions enabled in your account settings.

Please follow our social media and stay tuned to our weekly newsletter to be the first to know when new grants open. You can also find our current grant opportunities in our Funding Center.

The specific qualifications for funding depend on the grant program. We recommend checking the terms and conditions of each program to see if you are eligible.
If you'd like to contact our Support team, please create a support ticket via the Support Center as outlined below. 

Login to your Hello Alice account 
Click the avatar/profile picture in the upper right corner and choose Support in the menu options




A new browser tab will open and you will be brought to the Hello Alice Support Center home page




Click the avatar/profile picture in the upper right corner and select Submit a request




From here, a form template will appear where you can enter information relating to your question or issue - the more details you can provide the better! 




Click Submit at the bottom of the page to create your ticket
Once your ticket has been created, you will be directed to Requests under My Activities.

8. To view all of your support tickets/requests, click the My Activities link at the top or My support activities under your profile picture 



We don't offer general phone support at this time. For any questions, please create a ticket via the Support center and we'll get back to you as soon as we can!