This Is Why Instagram Is the Best Tool for Visual Products
Inspiring Stories of Our Owners

•

Jan 31, 2020

•

3

min read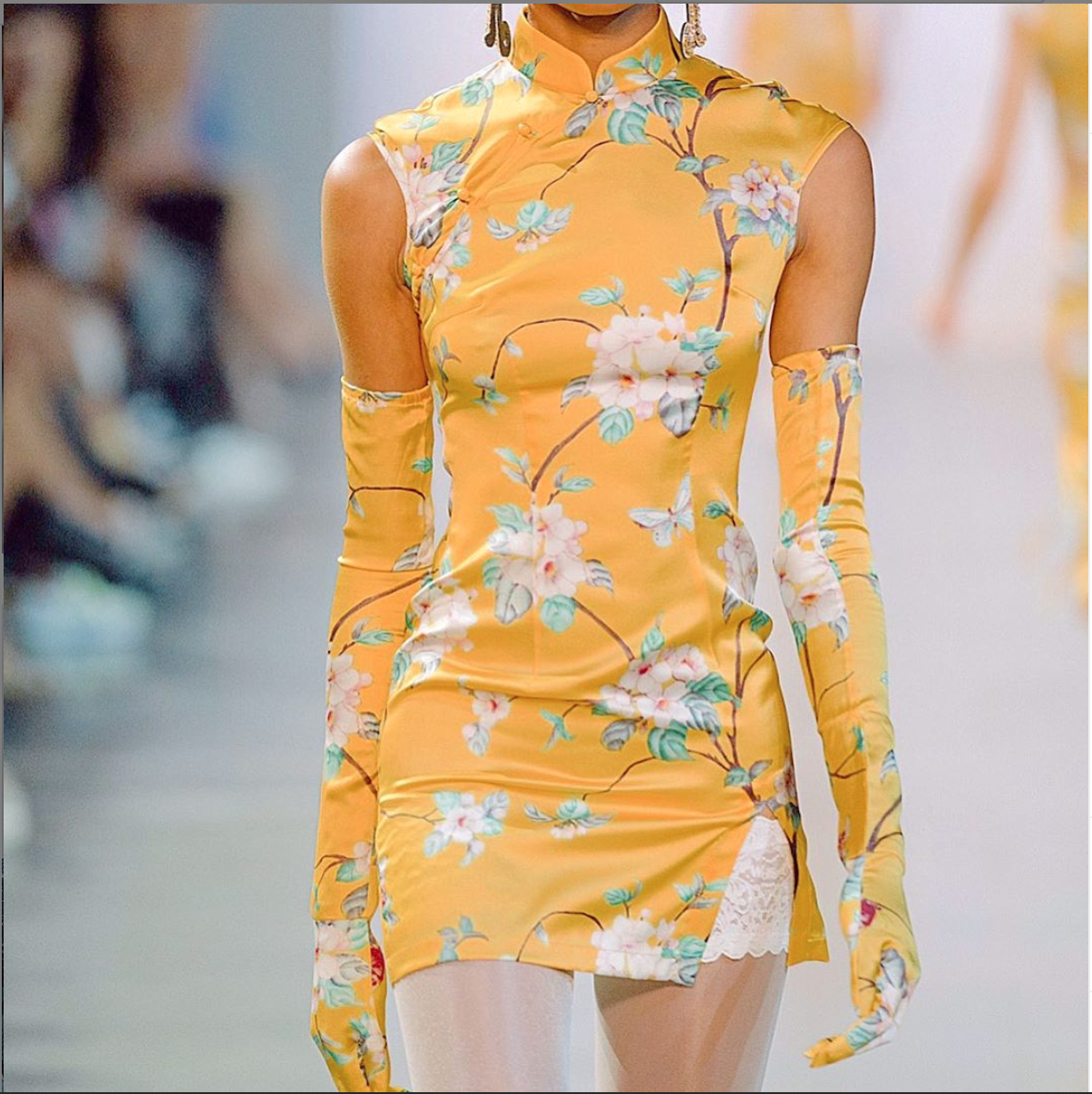 What does a Kim Shui garment look like? Ask the 29-year-old fashion designer herself, and she's proudly described her clothes as "Ming Dynasty meets Eurotrash," churning out vibrant, mishmashed designs that tend toward the risqué. Consider it fashion perfected for the Instagram age.
Yet despite the sometimes fickle nature of the viral spotlight, Shui has managed to prove her staying power. Simply look to the trendsetters caught sporting Kim Shui garments: Bella and Gigi Hadid, Cardi B, Azealia Banks, Solange Knowles, Rico Nasty, and pretty much every Instagram baddie worth a follow.
"Once Kylie [Jenner] wore me, her friends were looking at it, and then their friends were looking at it," Shui explains. "It was about girls seeing what they like and then wanting to show it off themselves."
Shui graduated from Duke University with an economics degree in 2011, but she quickly realized number crunching careers were never in the cards. "My personality wasn't fit for going into investment banking," she explains. "I always wanted to do something creative."
So, as young creatives are wont to do, she moved to New York City, where she studied at Parsons School of Design and, later, at Central Saint Martins in London. This was how she parlayed an innate design sense into hard, technical skills that served her well in a stint as a pattern cutter for designer Christian Siriano.
All the while, she was creating a capsule collection on the side. The result was a 13-piece package that debuted at the VFiles group show during 2016 New York Fashion Week. That show was where Shui unexpectedly spotted Jenner in the front row wearing one of her sheer lace jumpsuits — photos of which arguably launched her career.
"Without the show, it would've been really hard — it really brought exposure," she says. "I had 1,000 followers at the beginning, and then it was really about people reposting and posting about it that helped grow the following."
Buzz was the raw material Shui used to propel her business. It only took three years for Shui to land on Forbes' coveted "30 Under 30″ list for 2019; today she counts nearly 86,000 Instagram followers.
Even so, bringing her clothes to market hasn't always been simple. Although she dabbles in the traditional world of department stores, Shui found a thriving social media following allowed her to pursue direct-to-consumer sales instead. On one level, this felt creatively freeing, as she was no longer required to acquiesce to buyer's demands to include "safer," all-black pieces in her vibrant, showy collections. Shui could also receive honest, immediate reactions from customers without dealing with the retail middlemen. "You get direct feedback and see what people actually want," she says.
It's unclear if there's a straightforward recipe for others to recreate Shui's magic. Looking back, it's difficult for her to piece together specific advice. In fact, Shui says her team has never pursued common tactics such as hashtags or paid influencer strategy, only tagging and crediting celebrities who wear the brand — never gifting product, as is increasingly common among fashion brands.
"We didn't go in with this huge strategy," Shui assures us. "We want to create a product that unites people who are completely different from each other. I think everyone that wears the product, they relate to that message."
Shui continues to work hard to convert these followers into customers and grow revenue. Recently, she's inked partnerships with brands like Fitbit. Certain garments — particularly the tie-dye dress worn by both Jenner and her daughter, Stormi Webster — have been knocked off by fast fashion outlets like Fashionova, something against which Shui has fought back. It's a signal that Kim Shui Studios, in some ways, has arrived as a designer worth ripping off.
None of this seems to have slowed the brand's forward momentum. "One thing we're trying is to look into accessories, perhaps creating the next 'it' bag," she says. At the time of our conversation, deadlines were closing in on her imminent Autumn/Winter collection — all stuff anyone can see for themselves if they follow @kimshuistudio on Instagram.